Okay guys – we made it past Monday! How was everyone's start to the week? I actually had a fairly slow Monday. No complaints here. 
Today, I'm so excited to share with you a new favorite boutique of mine called
A World Curated
. If I could dream up the pieces that best fit my style, they would all be found at A World Curated.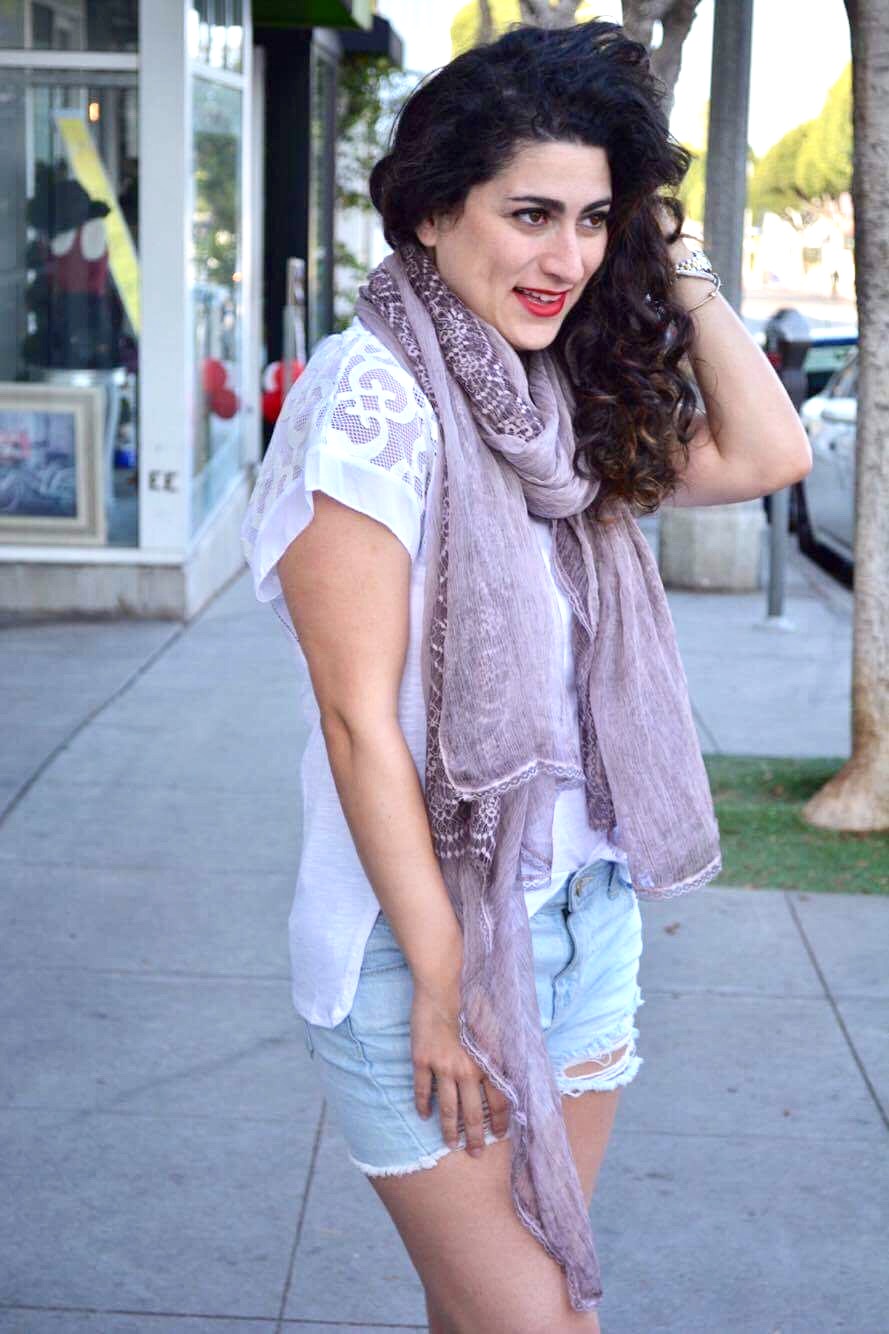 I am in love with their soft, chic and feminine style. Their pieces are so versatile. In her ABOUT section, Esther Feder talks about her commitment to creating pieces that, with a few changes of accessories, can be worn on the playground and then at a business dinner. She has more than exceeded this goal.
The Palm Springs T-Shirt that I'm wearing could easily be dressed up with a skirt, heels, a pair of black pants, or a cardigan. 
I'm also a HUGE scarf person (though since I've moved to LA, I've been a little lazy about wearing them), and I absolutely love this delicate, intricate and feminine scarf. 
Here's a closer look at the detailing in the top without the scarf. 
This top is available in black and white. 
It's only $45!
How gorgeous are those details?!
This Victorian Scarf comes in four different colors. 
**PS: This post is not sponsored. That's how much I love their style.